The People's Health Movement (PHM) in Canada & in the USA brought together activists who work on the ground, in our communities, to talk about their work in climate justice to raise awareness about the social and health impacts of climate change and to mobilize communities toward achieving climate justice.
Leading up to the events around the Paris Climate Conference (COP21) in November 2015 and in the wake of growing environmental and climate degradation, PHM-Canada and PHM-USA held a series of these talks on a range of topics related to climate change and health: conflict, migration, food security, race, and environmental justice. We hope that these events give activists the opportunity to compare the challenges they face in their work, strategize for further action, and give insight to those of us who are working to grow this movement.
During our first event we welcomed environmental justice activists Nellis Kennedy-Howard and Bryan Parras. Nellis and Bryan spoke about their activism in environmental justice in the Navajo Nation with the Sierra Club and in the Texas Houston/Gulf Coast region with t.e.j.a.s. Our second talk was with Jacqueline Patterson, Director of the NAACP Environmental and Climate Justice Program. Jacqui shared experiences of her work alongside poor communities and commmunities of color to raise awareness of the health impacts of climate change and the people's struggle take back their communities. Later we brought together Courtney Howard from the Canadian Association of Physicians for the Environment and Maureen McCue of Physicians for Social Responsibility to talk about their work as physicians to combat the growing threat of climate change. Our final talk featured  Dr. Tim Takaro and Dr. Andrea Cortinois who discussed the connection between climate change, conflict, and migration, as well as global and local impacts.
Thanks to each panelist and everyone else who made these events happen!
« Climate Action: climate change, migration, and conflict » with Andrea Cortinois and Tim Takaro
« Climate Action: climate change, the environment, and our health » with Courtney Howard and Maureen McCue
« Climate Action: race, health, and climate justice » with Jacqueline Patterson
« Climate Action: race, health, and environmental justice » with Nellis Kennedy-Howard and Bryan Parras
———-
MORE INFORMATION ABOUT THE PANELISTS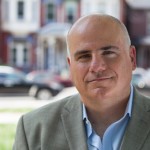 17 February 2016
Over the past 30 years, Andrea Cortinois has worked as a journalist, researcher, teacher, and manager of health-related interventions on four continents, mainly in low-income countries. He has earned a Masters of Public Health with a global health emphasis in the UK, and a PhD in the Institute of Health Policy, Management, and Evaluation at the University of Toronto. He is an Assistant Professor at the Dalla Lana School of Public Health, where he teaches a graduate course on migration and health and an undergraduate gateway course in global public health. At the School, he also leads the Masters Global Public Health Emphasis program and co-leads the School's new undergraduate initiative. Over the past several years, Andrea has worked on applied research projects focusing on the use of new information and communication technologies (ICTs) to reach marginalized population groups, both in Canada and globally. His research agenda focuses on the links between globalization, migration and health and on the use of ICTs in support of equity-oriented interventions. In addition, Andrea has a strong interest in innovative digital pedagogy.
17 February 2016
Dr. Tim Takaro, MD, MPH, MS, is a physician-scientist and Professor in the Faculty of Health Sciences at Simon Fraser University. He was trained in occupational and environmental medicine, public health, and toxicology, at Yale, the University of North Carolina, and the University of Washington. Dr. Takaro's research is primarily about the links between human exposures and disease and determining effective public health based preventitive solutions to such risks. Current research on human health and climate change focuses on water quality, extreme weather events and gastro-intestinal illness in BC communities and building and mapping watershed vulnerability and resilience in rural Nicaragua. He is Canadian co-chair of the Health Professionals Advisory Board to the International Joint Commission on border waters and chair of the Climate Change Health Policy Group in BC. Current research collaborations include projects in India, Iraq, Mongolia, Mexico, Nicaragua, the U.S. and Canada.
5 November 2015
Dr. Courtney Howard, MD, CCFP-EM is a BC-born Emergency Physician, mom, writer, dancer, and global health enthusiast who lives in Yellowknive. Six months of work on a Médecines Sans Frontières pediatric malnutrition project in Balballa Slum, Djibouti left her inspired by human courage and furious with desire to work for a more humane world. Returning to Canada, she found herself on Baffin Island learning from elders how changing ice conditions pose challenges to traditional food-gathering. Now a Yellowkinver, Courtney realized she could impact the health of African toddlers, Northern Elders, and her own two little girls in one fell swoop by channeling the Lancet and communicating that climate change is not only the « biggest global threat of our time », but that « tackling climate change is the greatest opportunity for global health ». To this end, she engages in climate-health advocacy at the local, national, and international levels. Research-wise, she published « FLOW-Finding Lasting Options for Women: a Multicentre randomized controlled trial comparing tampons with menstrual cups » and is participating in « SOS-Summer of Smoke », a study into the health effects of the Northwest Territories' 2014 extreme wildfire season, under the direction of CAPE Honorary Board Member (and her ultimate hero!) Dr. James Orbinski.
5 November 2015
Dr. Maureen McCue has traveled, consulted, and worked extensively as a physician, researcher, and peace maker. She is a founding member, faculty, and former director of the University of Iowa Global Health Studies Program as well as a foundign board member for th University of Iowa Center for Human Rights. As an adjunct Clinical Professor in the Colleges of Public Health and of Liberal Arts & Sciences, Dr. McCue teaches a variety of Health and Human Rights topics including Global Health and Climate Change. She coordinates the Iowa Chapter of Physicians for Social Responsibility, addressing the gravest threats to human health and survival, specifically the threat of climate disruption and nuclear proliferation. Endeavors in each arena have focused broadly on the human right to health within a sustainable, life-supporting environment.
29 September 2015
Jacqueline Patterson is the Director of the NAACP Environmental and Climate Justice Program. Since 2007, Patterson has served as coordinator and co-founder of Women of Color United. Jacqui Patterson has worked as a researcher, program manager, coordinator, advocate, and activist working on women's rights, violence against women, HIV&AIDS, racial justice, economic justice, and environmental and climate justice. Patterson served as a senior Women's Rights Policy Analyst for ActionAid where she integrated a women's rights lens for the issues of food rights, macroeconomics, and climate change as well as the intersecition of violence against women and HIV&AIDS. Previously, she served as Assistant Vice-President of HIV/AIDS Programs for IMA World Health providing management and technical assistance to medical facilities and programs in 23 countries in Africa and the Caribbean. Patterson served as the Outreach Project Associate for the Center on Budget and Policy Priorities, and Research Coordinator fo Johns Hopkins University. She also served as a U.S. Peace Corps Volunteer in Jamaica, West Indies.
23 July 2015
Nellis Kennedy-Howard works for Sierra Club's Beyond Coal to Clean Energy Campaign as Senior Campaign Representative for Arizona, New Mexico, Colorado and parts of Utah. Nellis is an attorney with certificates in Federal Indian Law and Natural Resources Law. A Native Coloradan Nellis currently resides in Albuquerque, New Mexico and has worked alongside Winona LaDuke as Co-Executive Director at Honor the Earth. Nellis believes climate justice is essential for the Seventh Generation and became an environmentalist after she learned of the largest uranium spill in the US that took place just miles from her family's home on the Navajo Reservation and has been poisoning generations of her family since.
23 July 2015
Bryan Parras is co-founder of t.e.j.a.s., Texas Environmental Justice Advocacy Services, which promotes environmental protection through education, policy, development, community awareness, and legal action. Bryan has worked to improve the health and safety of residents living near oil refineries in Houston, Texas and throughout the Gulf Coast.